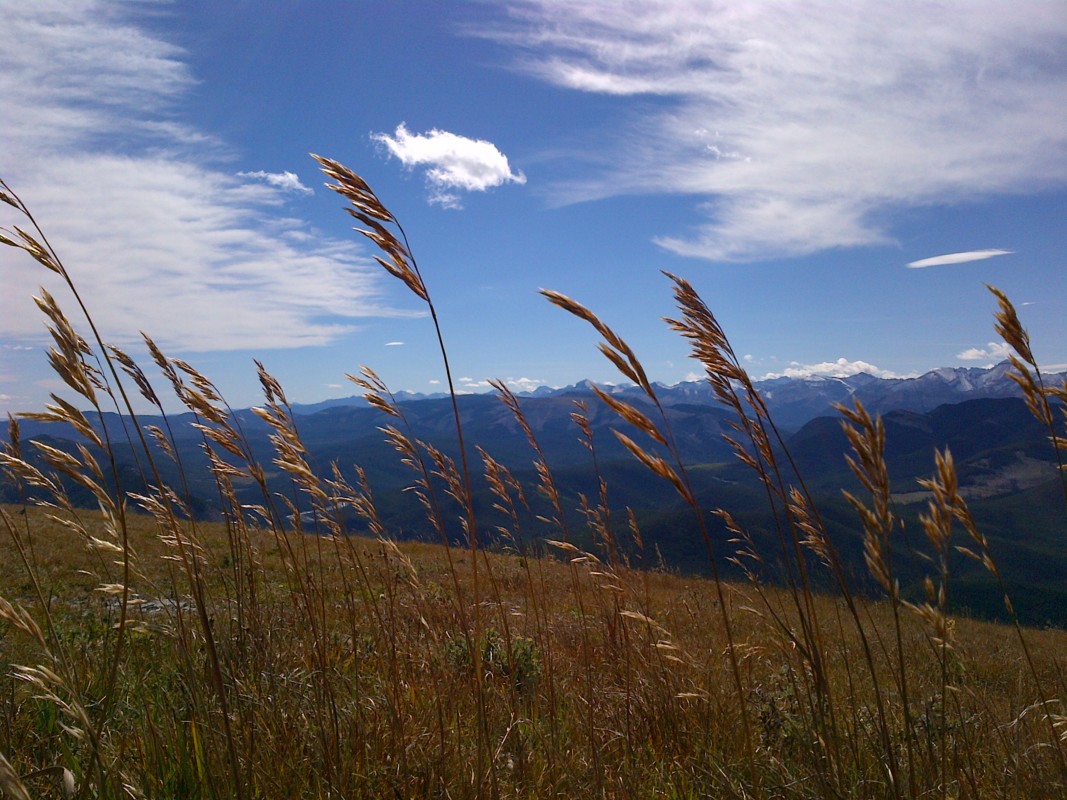 We decided to spend the August long weekend in Calgary this year, and a fine decision it turned out to be. The weather was perfect, a high-pressure system and hot temperatures persisted all weekend long. It required early morning departures to beat the heat, but it was well worth it.
Saturday Lynn and I hopped on our road bikes in South Calgary and headed west on Highway 22X, before turning south onto Highway 22 and the scenic Cowboy Trail.  Beautiful foothills landscapes but a fairly flat road took us through Millarville and Turner Valley to the small town of Black Diamond. We had a snack there before heading back the way we came, with a bit of a helping wind on the way home. All told 88 km and 3.5 hours in the saddle.
Sunday we met up with my sister just west of Calgary in Bragg Creek. We drove together to the Elbow Falls parking lot, finding a spot at the very base of the trailhead for Prairie Mountain (2210m).  The trail started out quite sharply before leveling off for the next 30 minutes. Once again the trail steepened and two of us were happy to have our hiking poles along. After a time the trail emerged from the trees and took a right turn along a rocky escarpment. This continued up for about 1 km before the summit flag came into view. Excellent views all around for my first summit in 4 years.  A little over 3 hours of hiking and 680 m of altitude gained.
A very successful weekend of adventure before heading back to the Alpine Law office in Canmore.