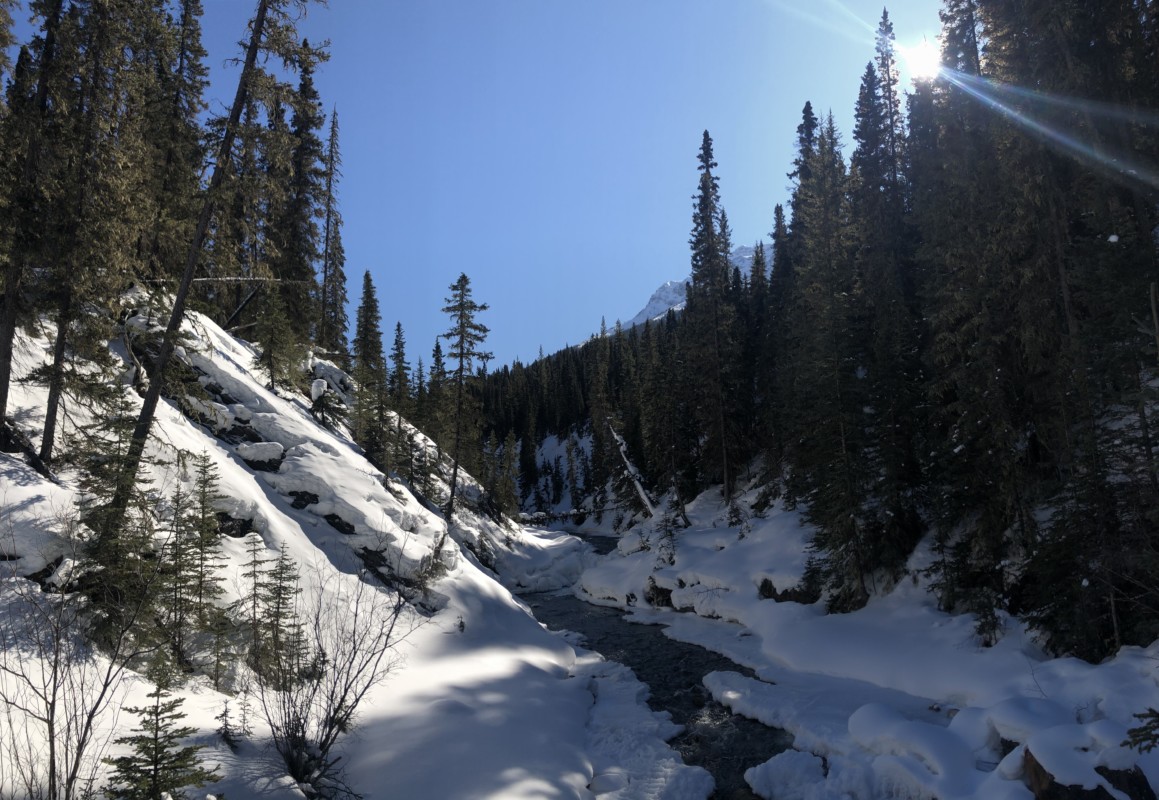 Its been a wonderful winter for cross country skiing.  Being able to delay my daily trip down to the Alpine Law office in favor of a morning ski is an awesome feeling, and was one of the big reasons I moved to the Bow Valley full time.
A big dump of snow around Christmas set up all the trails in Canmore, Banff, Lake Louise and Kananaskis with a great base.  Despite a terrible rainstorm in late January, which turned that nice soft base into ice, the trails recovered in February and March with smaller snowfalls to refresh everything.  At last count LJ and I have been out almost 40 times covering 300 kms, including the Lake Louise Loppet March 1.
The best of the winter was just this past Sunday on the Goat Creek Trail.  After a winter storm blew in -25 temperatures and a few centimeters of cold snow, Sunday dawned bright and sunny.  We shuttled a car down to the Banff Springs parking lot, which would serve as our return vehicle.  We drove back and set off from the Canmore end of Goat Creek Trail around 1pm, with temperatures up to -10 and climbing.  The trail had just been track-set that morning, so we had smooth railroad tracks to glide our way down to Goat Creek where the clear water was beginning to break through the ice.  Following a snack, it was up and over a shoulder and down to Spray River, and then finally up to the Banff Springs.  Total distance – 19 kms.